Halloween Costume? You're gonna want one this year!
Mucca Pazza is throwing a Halloween Rumpus at the Logan Square Auditorium in Chicago

and we don't want to see you there. We do of course want to see your costume and guess that it's really you. Not required, absolutely advised, you might want to start thinking about your uniform, we mean costume, early. You have until Friday, October 28.



New Belgium Brewing's 25th Birthday Bash and celebration of the new New Belgium Brewing facility in Asheville, North Carolina on August 27, 2016. Here's a refresher on the Mucca Pazza birthday cheer:

Round round, go around.

Go around another round.

Round the sun, have some fun.

Buy a round for everyone!

It's your birthday, h

ap-happy birthday.

It's your birthday, h

ap-happy birthday.

Yeah mom!
Mucca Pazza is going into the recording studio in September!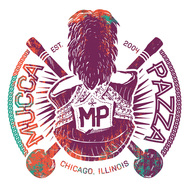 This means new tunes,
new songs, new music and new numbers--just when you thought all the imaginary numbers already existed.