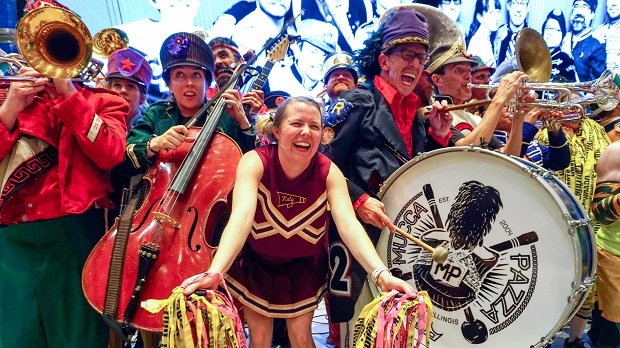 GO INTO LABOR WITH MUCCA PAZZA
(or just come dance and have a drink!)
Flail gracefully into Fall with us, with upcoming shows in Illinois and Missouri. We'd love to see your faces!
We're traveling all the way from Space, then taking a break for some Champaign and MO!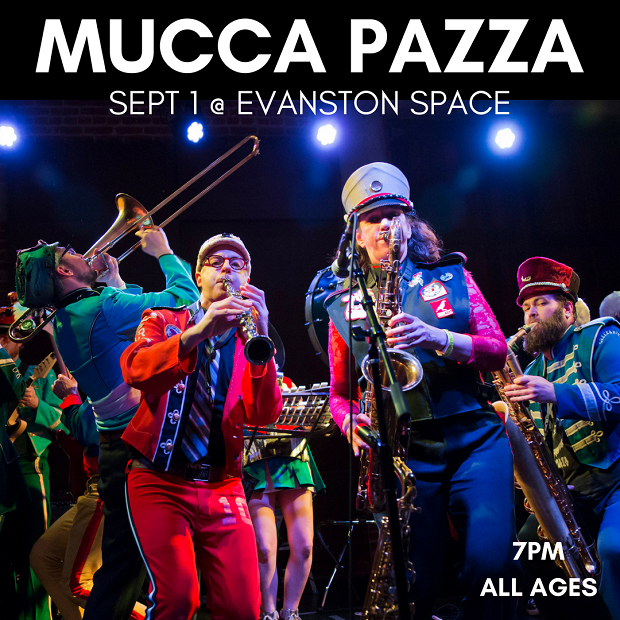 SPACE - EVANSTON, IL
We're honored to be included in New City's "Music 45: Who Keeps Chicago In Tune" alongside Chance The Rapper, Ken Vandermark, Eighth Blackbird and so many other great local artists!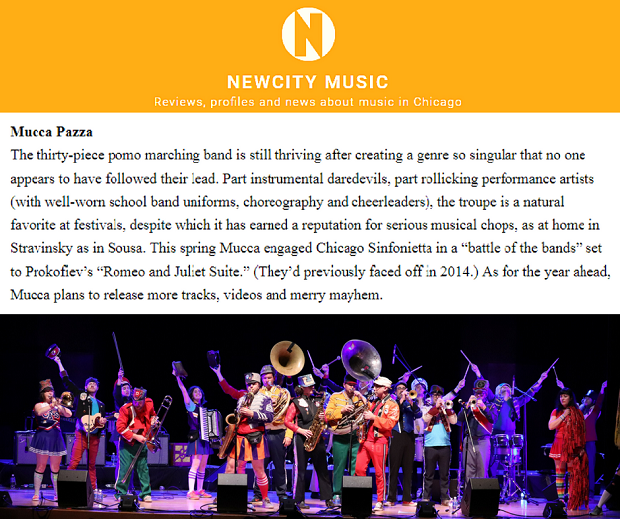 Come celebrate a
general holiday set aside for the laboring classes
with us
and more this September!
"Love will change the minds of pretenders
While chasing the clouds away
Ba duda, ba duda, ba duda, badu
Ba duda, badu, ba duda, badu
Ba duda, badu, ba duda..."
"September" lyrics by Earth, Wind and Fire, 1978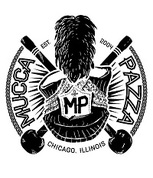 HELP MAKE THE MERRIMENT POSSIBLE,
DONATE TO MUCCA PAZZA THROUGH OUR FISCAL SPONSOR TODAY!